Welcome to Ply Lining Services Ltd
All Ply Kits, Racking etc. are designed in-house by our qualified CNC Operators. We are also an approved Fitment and Retail Sales Centre for Rhino Products, Van-Guard Products and The Hubb – Metal Racking Products. Please click on any of these icons to see the range of products offered. Please send an e-mail enquiry or call us for help in choosing the correct product for you.
'The Ply Lining Services Factory is based in Gloucester with its factory based in Gloucester (Gloucestershire). We specialise in the design, manufacture, supply and fitment of van linings and van accessories. We pride ourselves on providing quality products and excellent customer service. We manufacture van linings out of a range of materials from standard Plywood to UPVC Plastic and even Aluminium Chequer Plate, using the latest CNC and software technology, this labour saving process coupled with our ability to source materials in bulk quantities enables us to offer our customers competitive pricing. Our customers range from large leasing companies to single individuals who require work to be carried out. Our factory comprises some 2800 square feet and we have 2 large flat-bed CNC Machines – 1 x 10' x 5' and 1 x 8' x 5' which gives us a lot of flexibility in what we can design and cut.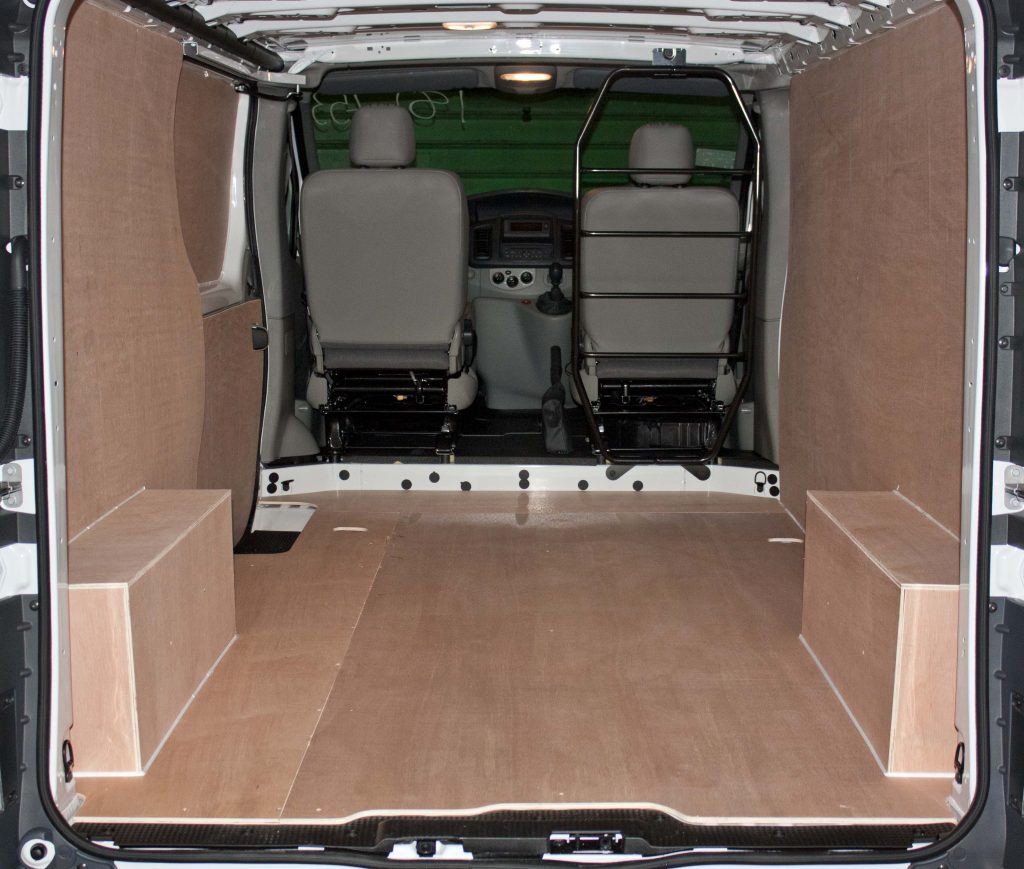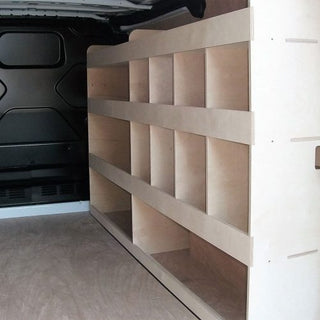 Why use us?
Our ply lining kits consist of CNC precision cut protective side wall panels, side door panels, rear door panels, heavy duty floors and pre-assembled wheel arch covers. All panels are clearly marked with pre-drilled screw hole positions for ease of fitment. Because all our panels are pre-drilled with the screw holes all the linings look very good as screws are precisely placed to ensure even distribution for strength and to avoid going through wiring looms etc.
We provide DIY kits on our full range of van linings as an option. A complete range of fixings are provided along with comprehensive fitting instructions for the DIY kits. The DIY kits are sent out via a NEXT Day courier service and are packed in specially designed double corrugated cardboard sleeves for protection.
We also offer a whole host of vehicle accessories fitments from Roof Bars, Tow-Bars, Lights etc. We have undertaken numerous administrative process and systems projects over the last 18 months and have been awarded Safe Contractor Accreditation.
We currently offer a mobile fitment service in the following areas:
1. Worcester, Kidderminster, Birmingham, Walsall, Wolverhampton, Coventry, Nuneaton and Stratford-Upon-Avon.

2. Bristol, Swindon, Cardiff, Newport

3. Reading, Oxford, Slough, Southall.

4. Aylesbury, Milton Keynes, Bedford (Mainly bulk orders)

5. Southampton, Portsmouth, Poole
(Bulk orders only)

6. Other Areas – Exeter, Plymouth etc. (Primarily Bulk Orders)

Our mobile fitment service is done via 3 vans which are on the road on a daily basis. Our permanent staff members are experienced and well qualified with over 5 years' service each.